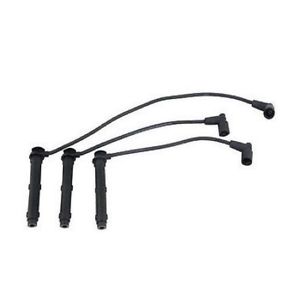 Rover KV6 HT Ignition Leads Kit - NGC000020 - OEM-Q
In stock. 
This is a set of all 3 leads for the KV6 engine - before ordering, please take note of the information below to find out if you have these leads fitted or not. 
KV6 engines from 1996 to around late-2002 use a set of 3 coil packs and 3 HT leads, after this time they use a set of 6 pencil-style coil packs. Please check which you have before ordering. 
If you have a later engine with 6 pencil-style coil packs, you can order them here: KV6 Coil Packs - BERU
---
We Also Recommend