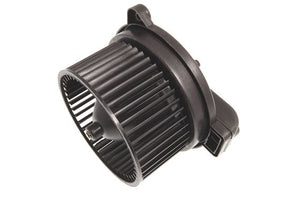 Rover 45 / MG ZS Heater Blower Fan Motor Assembly JGC100140 - RHD
In stock.
**Please note the cost of this item is £99.99 - you'll be refunded £25 once your old unit is returned to us** 

This is an in-house engineered solution - while it will fit and perform faultlessly, the final part will show that the product is hand-finished by a human being rather than being made on a production line. 
These motors use around 25-33% less power than the original part, meaning your Resistor Pack / Transistor Pack will last a lot longer! It's also whisper-quiet in use. 
Please note this item only fits right-hand drive (UK) cars. 
The price for a new heater blower fan assembly is £99.99 - this excludes a refundable £25 deposit on return of your old unit to us. To qualify for deposit return the plastic fan assembly itself must be undamaged and in good condition (as this is the part we re-use). 
Once your old unit is returned to us, you'll be refunded the £25 automatically. 

Full colour printed fitting instructions are included with this kit. 
The motor is made by an OE supplier in a tough metal housing rather than the original plastic item - it also uses much larger sleeve bearings to ensure a good lifespan and quiet operation. 
This item fits all versions and years of the Rover 45 and MG ZS - both those with 'standard' heater controls, and the Climate Control system fitted to some Mk2 models. 
2 year warranty on this item. 
---
We Also Recommend