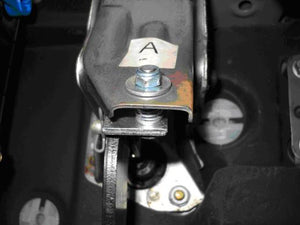 Rover 400/45/ZS Clutch Pedal Adjustment Kit - CPD1
This item is always carried in stock for same-day dispatch. Over 1,000 now sold.
THE ORIGINAL AND BEST - CREATED BY US, IMITATED BY MANY!
One thing I've noticed is that the clutch pedal is higher than the others, with a lot of 'free play' at the top of it's travel before it has any effect on the master cylinder.
To check if this kit will solve your issue, with your hand push your clutch pedal down. If there is a bit of travel where it's very easy to push, then a little later it gets much harder, this will work for you.
This works with:
Rover 400 - All models
Rover 45 - All models
MG ZS - All models
The high pedal is pretty annoying at the best of times, I remember this used to give my left foot quite a good work out when it was my main car!
Anyway, I've been working on a fix for it, a simple bolt-on device that cures this issue once and for all, and makes your clutch sit in line with your other pedals. It won't increase wear, adjust the biting point etc, just make the pedal sit at the right height for easy driving and not practically touching the dashboard.
---
We Also Recommend