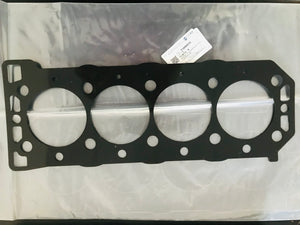 MG Rover K Series Head Saver Shim - LVB90025A / LVB500190A - Genuine MG
£16.66

£16.66

Save £52.37
---
---
In stock. 
This is a Genuine MG Head Saver Shim - ideal if you need to skim your Cylinder Head but want to keep the compression ratio the same as the factory level. 
These work with all versions of the K Series Head Gasket Kit on all 4 cylinder K Series / N Series / TCI Tech engines. 
The cheap copies of these often have a poor coating; ours are coated with the correct 'heat cycle' material which forms a strong bond once the engine is run up to temperature for the first time. 
---
We Also Recommend