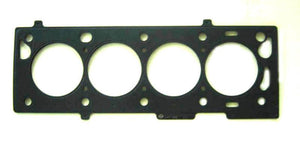 Rover T Series (inc Turbo) Elring 'KLINGER' Head Gasket - OEM. LVB101000
This item is always carried in stock for same-day dispatch. 
This is the famous KLINGER head gasket by Elring - designed to resolve the 'oil weep' issues suffered by the T Series engine.
Genuine Elring item, suitable for all T Series engines. 
List price: ~£49
---
We Also Recommend