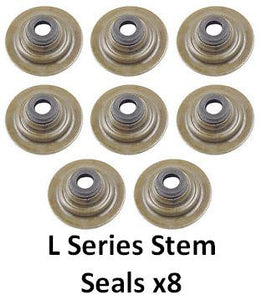 Rover L Series OEM-Q Valve Stem Seals - LJQ100680. Pack of 8
If you're rebuilding the Cylinder Head of an L Series diesel, it makes economic sense to replace the Valve Stem Seals while performing the task. 
This pack contains 8 Valve Stem Seals, enough to replace all of the seals on one Cylinder Head.
Fitting Guidance
When fitting Valve Stem Seals, always ensure all surfaces are clean and that any carbon deposits are removed from the valve stems. 
---
We Also Recommend