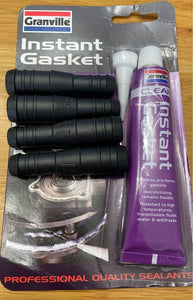 Rover 75 / MG ZT Sunroof Drain Leak Repair & Cleaning Kit - SR1
In stock. 
Sunroof drains are the leading cause of water ingress into the 75 and ZT - all models with a sunroof use the same system of 4x drainage tubes (2 back, 2 front) that are prone to leaking. 
The design of the drainage tubes means the joint between the tube itself and the rubber grommet out of the car fails - thankfully we have the solution in an easy-to-fit kit. 
Kit contents: 
- 4x drainage tube couplers to re-join the rubber grommet
- 1x length of rodding wire to clean out the drain channels 
Please note that sealant is no longer part of this kit - we have adjusted the size of the drainage tube couplers to provide a tight fit. 
---
We Also Recommend