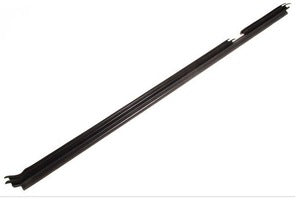 Rover 75 / MG ZT Rear Inner Waist Door Seal Trim - ELT100201 / ELT100211 / ELT000060 / ELT000070
£54.16

£54.16

Save £24.17
---
---
In stock.  
These are often hard to find - but we've found a supplier with some in stock, and intend to keep them available. 
What's more, they're a good chunk less than the usual price of around £47 per side! 
Please note that while these fit both the Saloon and Tourer, you will need to trim them to fit - these are ELT000060 / ELT000070 as fitted to the Limo models. 
Trimming is easy with basic tools, and once cut to length they'll fit as well as the originals do. 
We recommend adding a dab of grease to the locking clips when fitting - this will help keep them in good condition. 
These are sold and priced as a pair - 1x LH and 1x RH. 
---
We Also Recommend