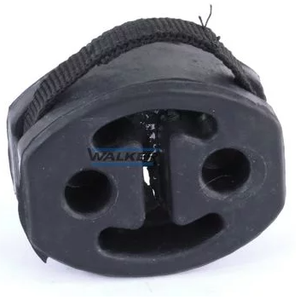 Rover 75 / MG ZT Exhaust Backbox / Silencer Hanger Rubber - WCS100212 - OEM-Q
In stock.
Top-quality OEM-Q Exhaust Hanger Rubber for the Rover 75 and MG ZT Backbox / Silencer - these have the correct 'fail safe' strapping unlike a lot of aftermarket versions out there. 
They're compatible with both aftermarket and original-style exhausts - ideal if your rubbers are past their best. 
Fits all Rover 75 and MG ZT models (both Petrol and Diesel) apart from V8. 
Supplied and priced individually. 
---
We Also Recommend