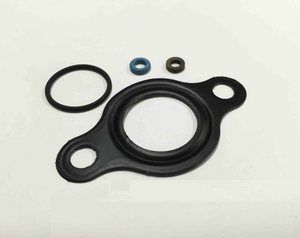 Rover 75 / MG ZT Diesel Fuel Pressure Regulator Seal Kit - CDT / CDTi - FPR1
In stock. 
The Rover 75 and MG ZT Diesel both use the M47R engine derived from a BMW design - usually very reliable, but with age we're seeing more faults appear as a result of worn / aged seals. 
The Fuel Pressure Regulator on the back of the High Pressure Pump is one such area - there's a few seals on this which do fail and cause non-starting or cutting out when running. 
This kit includes the main body seal, the main O Ring and the 2 smaller O Rings for the Regulator. 
---
We Also Recommend