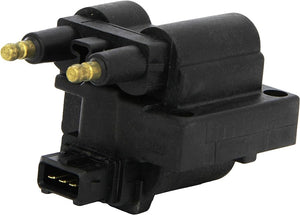 Rover 200vi / BRM / MG F VVC Coil Pack - NEC100690 / NEC100691 - OEM-Q
In stock. 
This is the Coil Pack for early VVC engines - as used on the Rover 200vi, 200 Coupe (VVC), 200 BRM, MG F VVC and any other VVC application up to year 2000 (when the design changed to plug-top coils). 
Supplied and priced individually without bracket as pictured. 
Each vehicle has 2 of these fitted to a metal mounting bracket. 
These are top-quality items from an EU supplier, designed to stand the test of time and last like the originals do. 
---
We Also Recommend