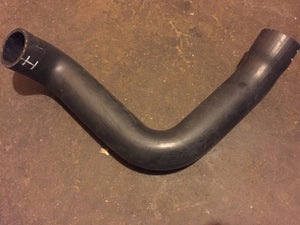 Rover 75 / MG ZT CDT/CDTi Intercooler Hose - Upper - PNH101781. Genuine MG Rover
Genuine MG Rover part.
This is the top intercooler hose for the Rover 75 / MG ZT CDT and CDTi models. This item runs from the intercooler outlet to the EGR inlet. 
Fits all 75 and ZT diesel models, however if you have the Air Inlet Temperature Sensor fitted to the hose (Mk2 models) you'll need to cut the hose to accommodate this. 
---
We Also Recommend