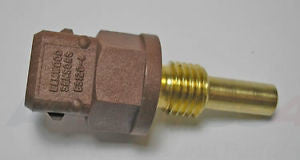 Coolant Temperature Sensor (Brown) MEK100060 / MEK100061 - 200/400 (K Series) 825 (KV6) - OEM-Q
This item is always carried in stock for same-day dispatch. 
OEM-Q Coolant Temperature Sender (ECU) for both the K Series (200 and 400) - ideal if your ECU isn't receiving the correct temperature from the sensor. 
This sensor also drives the temperature gauge on the dashboard. 
Cheap sensors are known for their short lifespan - so fit the proper OEM manufactured item at a fraction of the price of the MG Rover part.
List price: ~£16
---
We Also Recommend