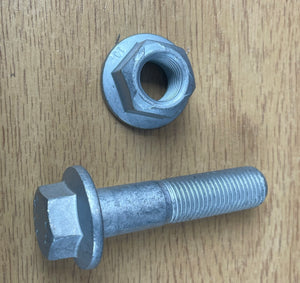 MG ZT260 V8 Front Damper Nut and Bolt Kit - BX114117 & FX114057
In stock. 
This is a kit for the Nut and Bolt used to hold the ZT260 and Rover 75 V8 Front Damper to the Hub Assembly. 
These are nuts and bolts produced to the original specification - a top-quality 10.9 High Tensile bolt and correct locking nut. 
Supplied as a set of 1x nut and 1x bolt - you need 2 sets per side, or 4 per car. 
---
We Also Recommend