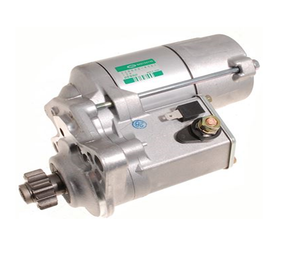 L Series Starter Motor - 200/400/600/25/45/ZR/ZS Diesel (All) - NAD100790 / NAD100790E - Genuine Denso
In stock.
This is the Genuine Denso Starter Motor as fitted at the factory to all L Series diesel models - at an all time low price. Usually £100+ via other genuine outlets. 
Grab a bargain, and give your L Series a new lease of life - with age, the bearings and solenoids on these starter motors get 'sticky' leading to slow rotation or just a 'click' when turning the key. 
---
We Also Recommend