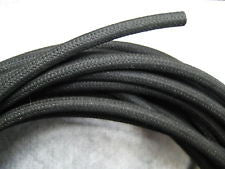 L Series Leak Off Hose - Braided - 1M
1M of Braided Leak Off Hose for the L Series engine. 
This is enough to change all of the leak off hoses, and will save you a fortune if you're losing diesel through your hoses being perished or damaged.
Common symptoms are poor economy, a smell of diesel in the cabin and a fine haze in front of your headlights in the dark. 
---
We Also Recommend