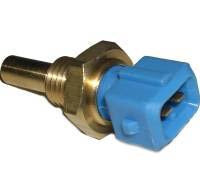 L Series Coolant Temperature Sender - ERR2081
This item is always carried in stock for same-day dispatch. 
OEM Coolant Temperature Sender for the L Series - ideal if your fan doesn't kick in when it should do, or the sensor has gone 'open circuit' when testing. 
Cheap sensors are known for their short lifespan - so fit the proper OEM manufactured item at a fraction of the price of the MG Rover part.
List price: ~£16
---
We Also Recommend