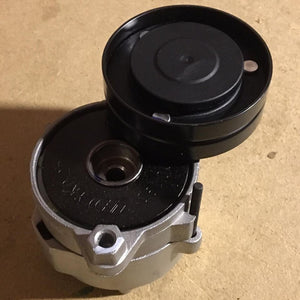 K Series Auxiliary Belt Tensioner - PQG100190 (25/45/75/ZR/ZS/ZT/F/TF) - OEM-Q
In stock. 
This is the rather difficult to find Automatic Auxiliary Belt Tensioner for the K Series engines (1999 onwards - 25 / 45 / 75 / ZR / ZS / ZT / F / TF only).
These often fail leading to excessive noise from the auxiliary belt area or a loss of drive to the alternator and A/C pump. 
These are a top-quality part, equivalent to the factory fitted item at a fantastic price! 
Does not fit older models (200 / 400). 
Please make sure you have a tensioner fitted - models without A/C use an adjustable bracket on the alternator instead. 
---
We Also Recommend