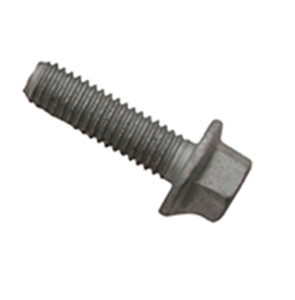 FS106207 / FS106205 - Bolt, Flanged - M6 x 20mm - Multiple applications - All models
In stock. Sold and priced individually. 
This bolt is used in all modern MG Rover applications for many areas - see below for some, although these are also used elsewhere not listed. 
Quality item, made in the EU. 
Rover 200 R8 / 400 R8 (K Series) - Oil Pickup to Bearing Ladder, A/C Condenser to Frame, A/C Condenser Brackets, Camshaft Sensor to Head, Dipstick to Block, Coolant Elbow to Head, Power Steering Pulley to Pump (T Series), A/C Pipes to Compressor, Evaporator and Condenser
Rover 200 (95-99) - A/C Condenser to Frame, A/C Receiver / Drier to Pipes, (K Series only) Oil Filter Adaptor to Block, Oil Pickup to Bearing Ladder, Coolant Elbow to Head, Waterpump to Block
MGF / TF - A/C Evaporator Block, A/C Receiver / Drier, A/C Condenser to Pipes, Oil Cooler to Body, Oil Filter Adaptor to Block, Oil Pickup to Bearing Ladder, Coolant Elbow to Head, Dash Fascia to Cabin (various locations), Engine Heatshield to Bracket, Waterpump to Block
Rover 400 / 45 / MG ZS  - A/C Condenser to Frame, A/C Receiver / Drier to Pipes, (K Series only) Oil Filter Adaptor to Block, Oil Pickup to Bearing Ladder, Coolant Elbow to Head, Waterpump to Block
Rover 75 / MG ZT - (K Series only) Oil Filter Adaptor to Block, Oil Pickup to Bearing Ladder, Coolant Elbow to Head, Waterpump to Block, Suspension Height Sensor to Body, (ZT260 only) Slave Cylinder to Engine, (Diesel only) Fuel Pump to Battery Tray
---
We Also Recommend