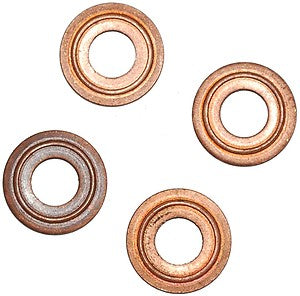 L Series Injector Sealing Washers - ERR4621. (200/400/600/25/45/ZR/ZS) ERR4621A
This item is always carried in stock for same-day dispatch. 
A full set (4) of Injector Sealing Washers for the L Series engine. Fits all L Series applications.
It is essential these are replaced when removing your injectors, as the old ones will usually leak and cause compression problems. These fit around the tip of the injector, providing a pressure-proof seal.
These are OEM items, not aftermarket parts.
List price: ~£5 per set
---
We Also Recommend